We tried convenience store bubble tea and it was a waste of money
In 2019 alone, we've seen KFC launch boba tea tarts, dipped beef into bubble tea (BBT) hotpot and played around in a BBT-themed pop-up to experience the drink with our entire bodies.
Suffice to say, we're a nation that's obsessed with BBT.
And for a city that never sleeps, what does one do in the middle of the night if hit by major cravings for boba, especially when stores are closed and all your food delivery drivers are asleep?
Desperate times call for desperate measures and convenience stores like 7-Eleven stock emergency BBT at a fraction of the price of actual handmade ones.
While we're not expecting them to replace our favourite brands, the million dollar question remains: Do they taste good and are they an adequate substitute for actual BBT?
TL;DR the answer's no but there are some pros of bottled BBT that we found.
Head's up if your favourite part of the drink is the chewy tapioca balls though — the ones sold in convenience stores are all made of konjac jelly (think white pearl instead of black) — so they don't exactly have the chewy texture you're used to.
REO REO BUBBLE MILK TEA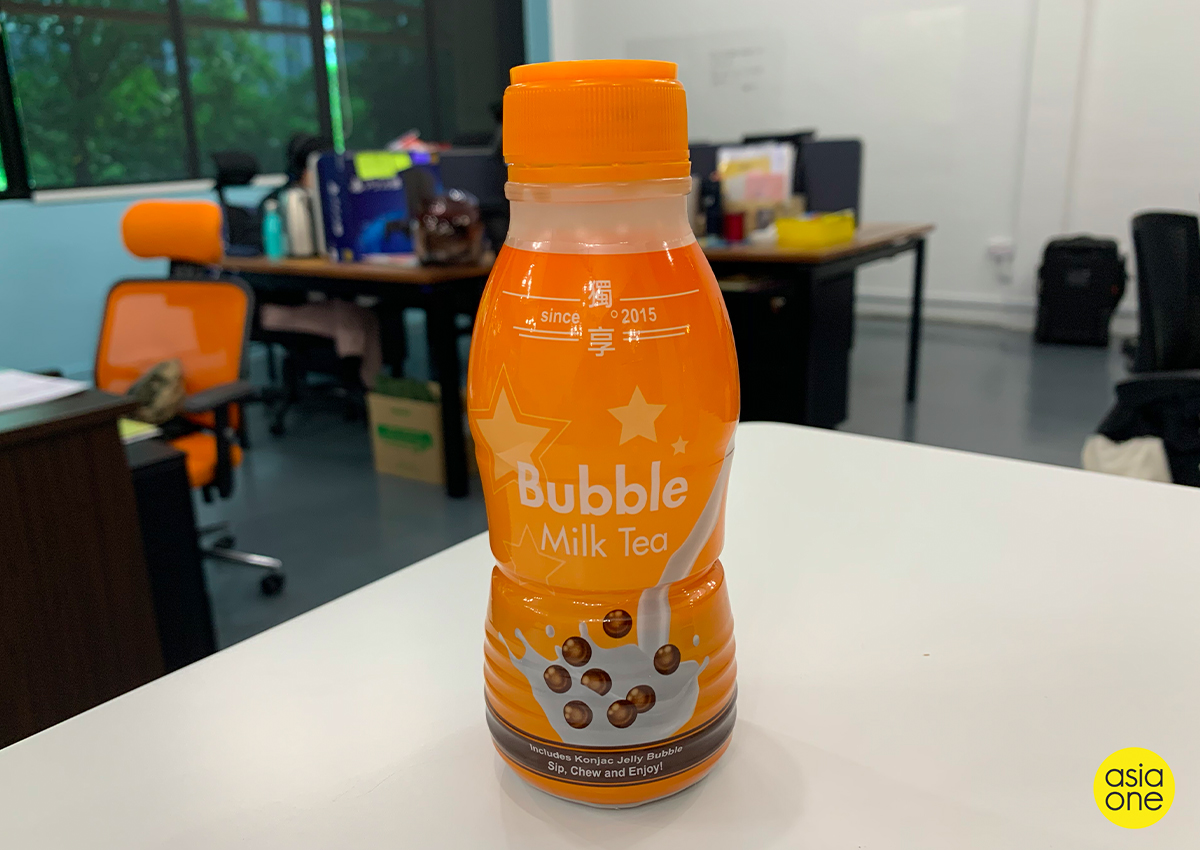 Sweetest among the three we tried
Had the strongest processed taste
Rating: 1/5
POLAR BROWN SUGAR BUBBLE MILK DRINK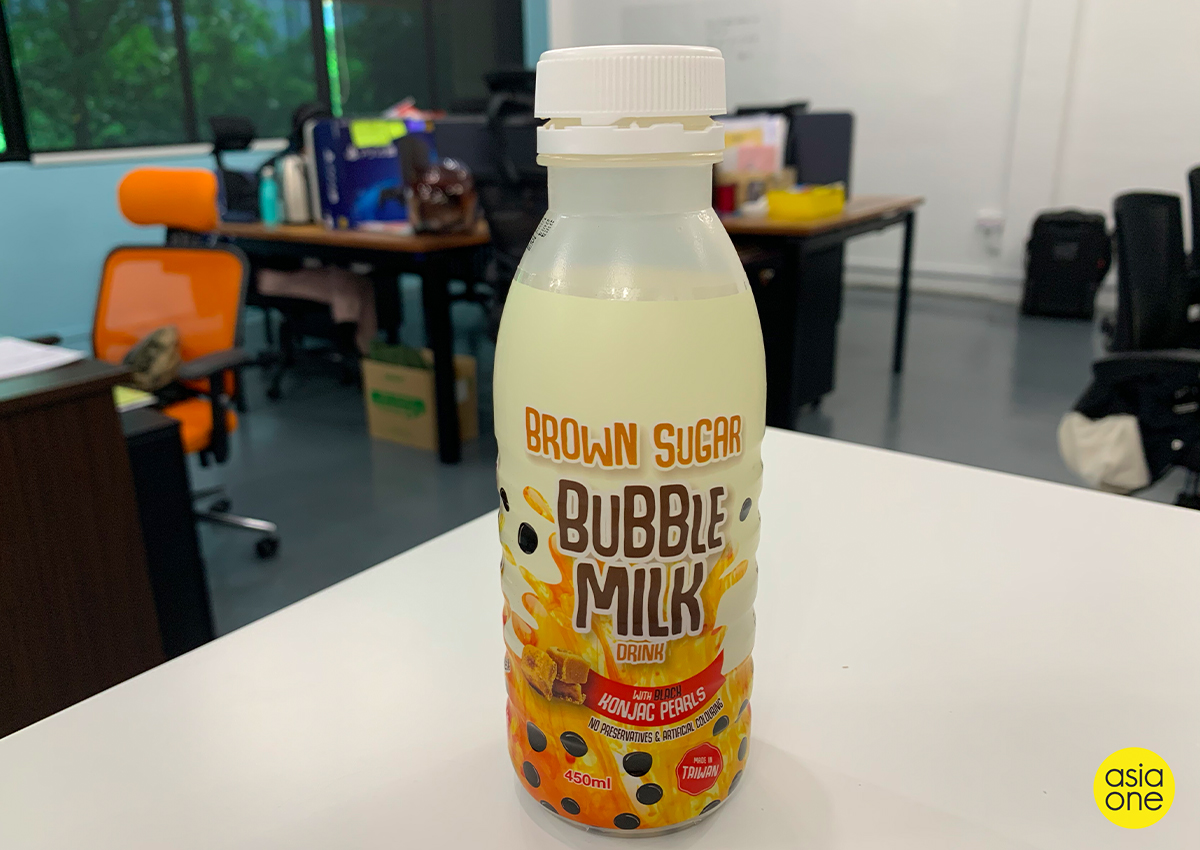 Lightest milk tea taste
Less sweet compared to the rest
Rating: 2.5/5
WAN WAN BROWN SUGAR BUBBLE MILK TEA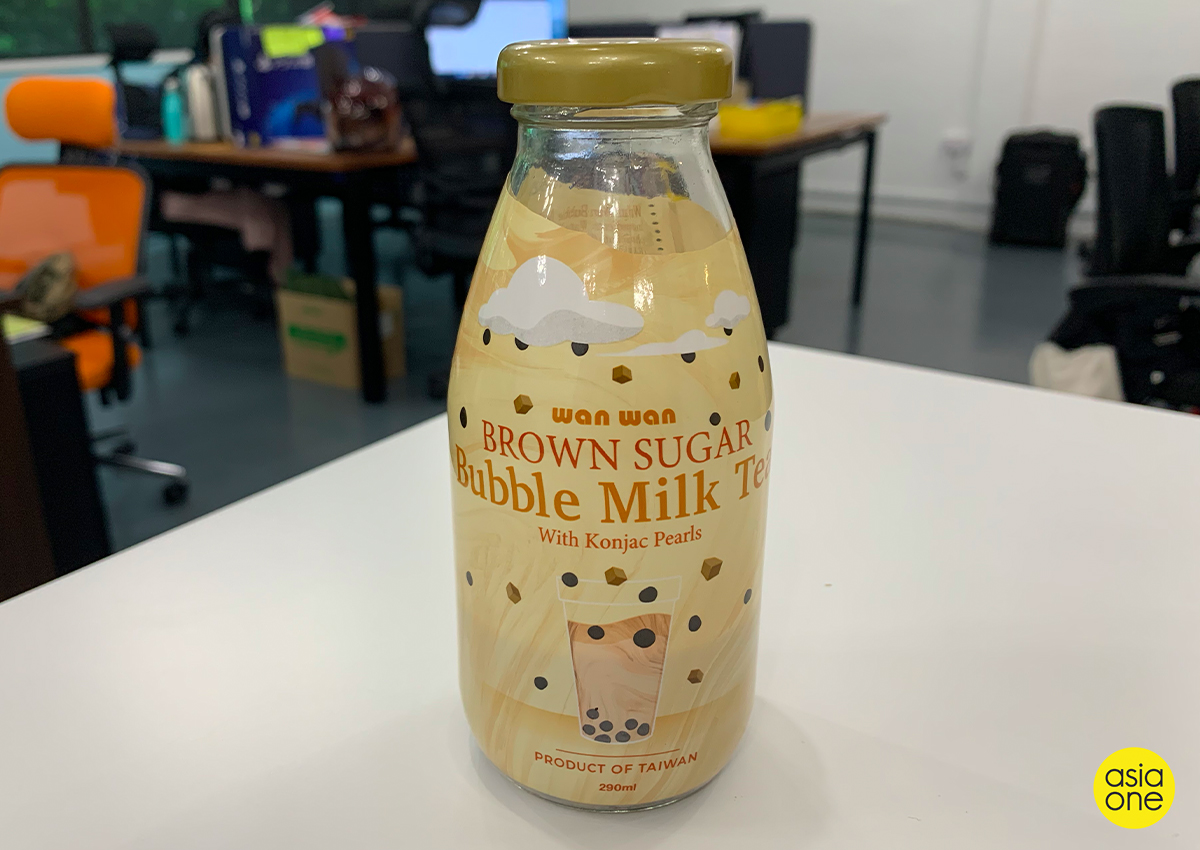 Had a taste that reminded us of coffee and tasted pretty close to milk tea from actual BBT stores
The glass bottle packaging added a nice aesthetic touch
Rating: 3/5
Our pick: None, because they never came close to the real thing. But if push came to shove and we had to pick (or risk severe dehydration), it'll be Wan Wan.
PROS & CONS TO BOTTLED BBT
The biggest pro? There's no waiting time and you won't have to queue to get your hands on bottled BBT — unless the cashier is being held up.
It's also found everywhere across the island and available 24/7 at half the price of regular BBT, so it can satisfy the midnight cravings of bubble tea addicts. 
That said, I'd rather sleep off any midnight cravings because of the artificial taste and konjac pearls.
In my opinion, chewy pearls in BBT are like the chicken in chicken rice — no one really picks white pearls unless they run out of black, #amiright?
There's also no way to adjust sugar levels (unless you dilute the drink with water) and there are limited flavours to choose from because you can't customise your order.
Under what circumstances will you ever choose convenience store BBT? Let us know!
READ ALSO: We visited Bukit Merah's 'Song Joong-ki' for some pocket-friendly bubble tea and here's our verdict
joeylee@asiaone.com