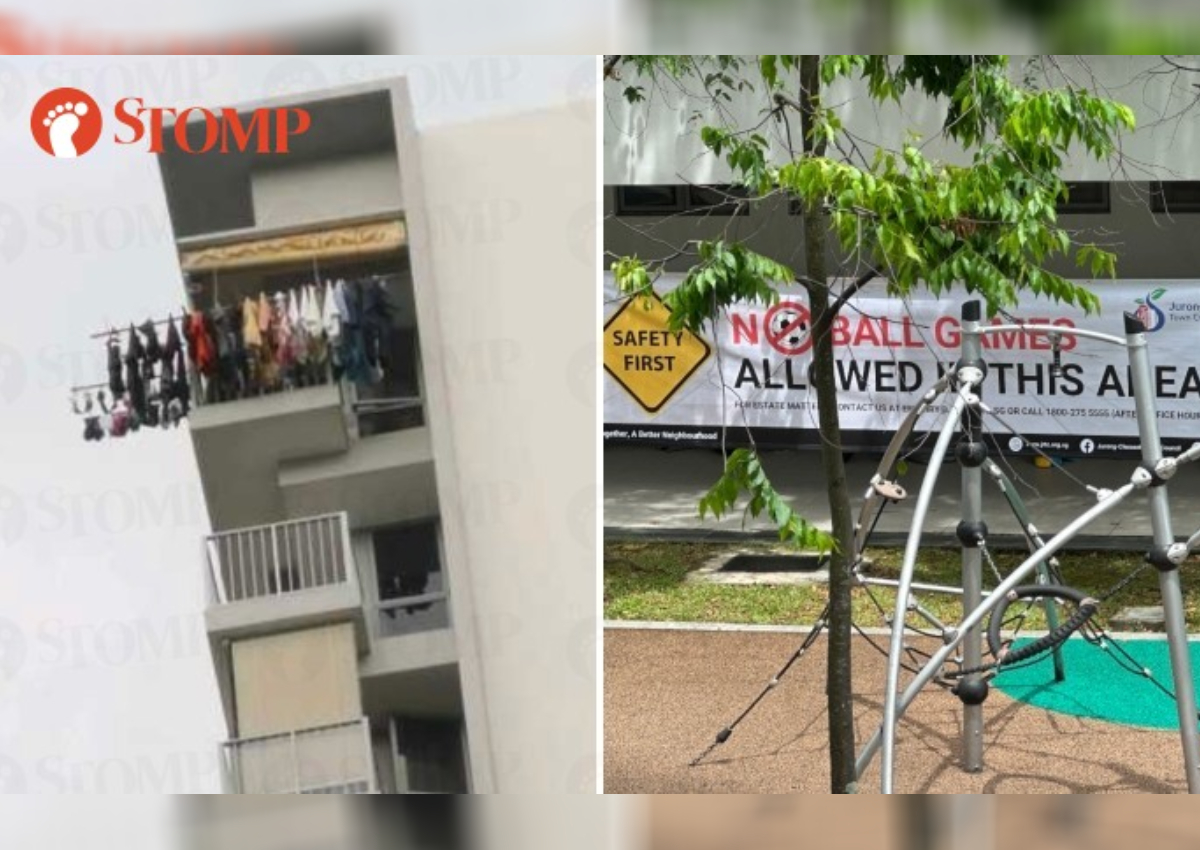 Stay in the know with a recap of our top stories today.
1. Jurong resident warns of 'killer structure' hanging on 22nd floor of HDB block, says it endangers playground users
He called it a "killer structure".
It was a collection of bamboo poles and hangers used to improvise a laundry rack outside a balcony on the highest floor of a 22-storey HDB block in Jurong... » READ MORE
2. Rental scam by 'property agent': 7 groups of 'tenants' show up at Toa Payoh flat to ask for refunds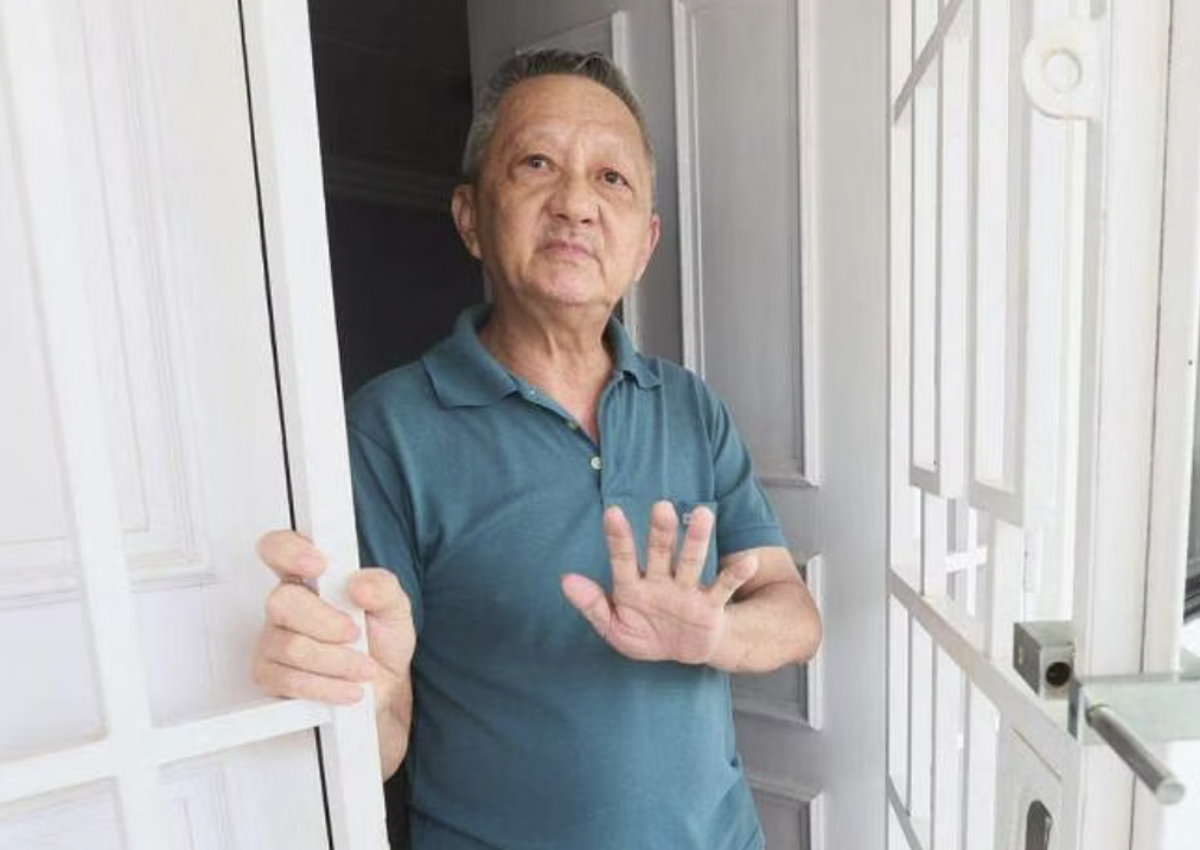 One man's life has been severely disrupted after his address was repeatedly used in a rental scam.
In an interview with Shin Min Daily News, a 70-year-old man surnamed Lin shared that a young female "tenant" showed up outside his flat at Toa Payoh Lorong 8 on May 20... » READ MORE
3. Zoe Tay, 55, flaunts body in swimsuit, netizens impressed
Age and ageism don't dull Zoe Tay's shine.
Last Saturday (May 20), the 55-year-old veteran actress posted photos of herself in swimwear on her social media accounts... » READ MORE
4. With no successors, famed hawker stall China Street Fritters to shutter after 81 years
The curtain falls on another legendary eatery in Singapore.
China Street Fritters at Maxwell Food Centre is set to end its operations after 81 years - for real this time... » READ MORE