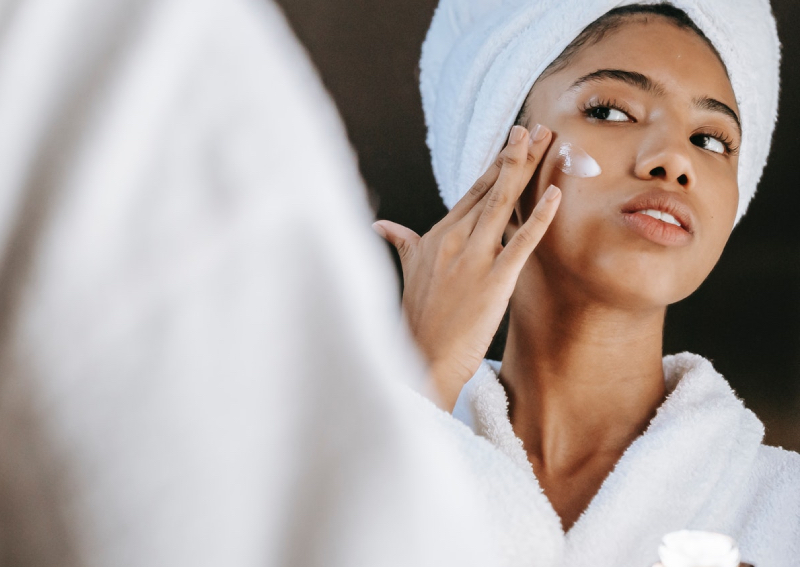 With all the changes that have happening, have you been feeling like some personal pampering has been necessary? Thankfully, there's a bumper crop of products out there that lets one treat everything from the tresses to thighs all without having to leave home.
Here are 15 products that'll help you master the fine, DIY art of self-care.
1. Drunk Elephant T.L.C. Happi Scalp Scrub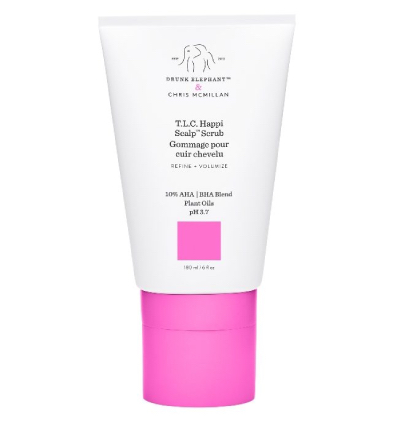 Did you know that all that styling product you use leaves unseen build- up on your scalp? This scrub supposedly gets rid of that gunk as well as dead skin cells using two kinds of exfoliants - chemical (gentle acids) and physical (plant cellulose beads).
The addition of six plant oils further nourish and protect both scalp and locks for stronger, more resilient and healthier-looking tresses.
ALSO READ: 5 fast and effective acne treatments to treat maskne
2. Shiseido Professional Sublimic Wonder Shield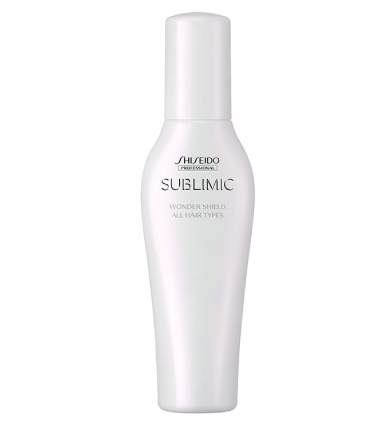 The multiple benefits that this lightweight essence mist promises would explain its superhero-sounding name: maintain a healthy scalp, reduce frizz, ensure that every strand is well hydrated and prolong the longevity of hair colour.
Developed using multiple technologies, it's said to be particularly effective on damaged tresses and offers the same effect as a salon treatment.
3. Dior J'adore EDP Hair Mist
Arguably one of Dior's most well-loved and womanly perfumes now debuts as a hair fragrance.
Rich notes of jasmine from India and Grasse are enveloped in a lush bouquet of Indian tuberose, Chinese magnolia, Comorian ylang ylang and Turkish damascena rose, leaving locks smelling fresh and ultra feminine. What a treat.
4. Chanel Sublimage La Lotion Lumiere Exfoliante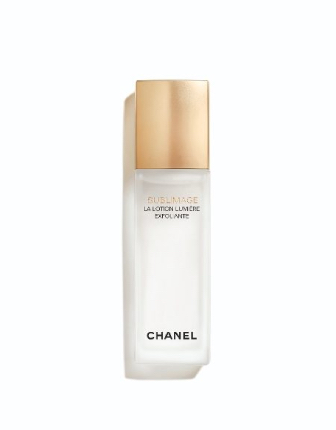 The French maison's most luxurious skincare range introduces this luxurious exfoliating lotion that's rich in sugars and minerals to boost hydration, stimulate cell renewal and even out the complexion for more radiant skin.
PS. Its jellified water texture makes using it one feel-good, sensorial experience.
5. Dior Prestige La Lotion Essence De Rose
A new addition to the high-end Prestige line, this milky formula taps onto the revitalising benefits of the essence of Dior's Granville roses and their buds to kick off one's anti- ageing beauty regime.
Regular use is said to deeply quench skin and optimally reboot cells' metabollic function, leaving a rosy glow. For a quick pick-me-up, soak cotton pads in it then leave on the forehead and cheekbones for five minutes.
6. Hera Youth Activating Cell Serum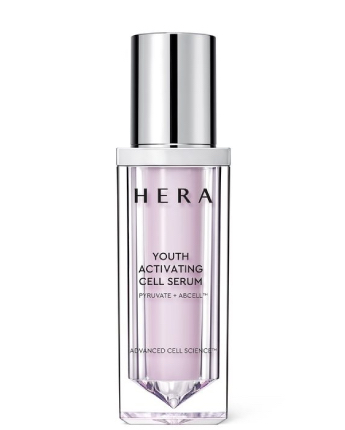 The star ingredient in this lightweight serum is pyruvate, a chemical compound known to boost skin cell energy and control oxidation.
Coupled with Patented Abcell and Cell-Bio Fluid Sync (another two high-tech-sounding ingredients said to enhance the effectiveness of pyruvate), this promises to treat lines, slow down ageing as well as repair damage caused by external stressors all reportedly with a single-use.
ALSO READ: 6 products you can mix into your foundation
7. Cle de Peau Beaute La Creme
This famed miracle moisturiser gets an upgrade. Now with the highest percentage of the brand's Skin Empowering Illuminator Complex.
It's supposedly even more effective at repairing and regenerating skin cells while we snooze. Ceramide-rich CeraFerment extract meanwhile plumps skin for a more supple and youthful-looking complexion.
8. Shiseido Vital Perfection Uplifting And Firming Day Emulsion
Whether or not you buy into the brand's claim that the wave-inspired curved surface of the bottle has a calming effect is your call.
What we're into is this moisturiser's ability to help regenerate and boost the resilience and elasticity of skin, thanks to its ReNeura Technology and Kurenai-TruLift Complex. Oh, and its light floral fragrance does have an uplifiting effect on the senses.
9. Dior Addict Stellar Gloss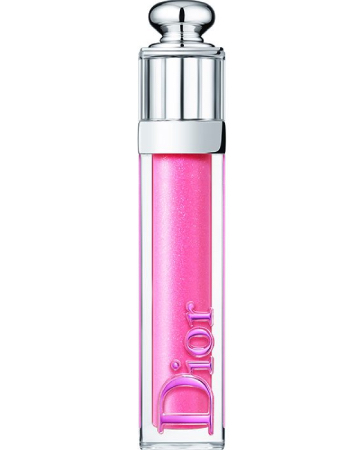 A lip balm in a gloss-type formula, this first-of-a-kind lippie is infused with nourishing beeswax, jojoba and cranberry oil to condition and plump lips while its surprisingly intense wash of colour means that you're always Zoom-ready.
10. Charlotte Tilbury Charlotte's Magic Lip Oil Crystal Elixir
Recommended to be used as a lip balm in the day and mask at night (read: slather it on just a bit thicker before you sleep), this serum-in-oil formula contains hyaluronic acid, organic aloe vera and plant adaptogen extracts to hydrate, nourish and soften lips.
A cocktail of sunflower seed, camellia, shea and evening primrose oils further help moisturise and heal parched lips without feeling sticky or greasy.
ALSO READ: 5 face primers that will instantly brighten your complexion
11. Clarins Body Partner Stretch Mark Expert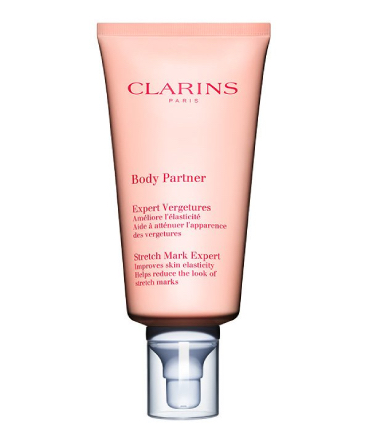 This household cream gets updated with an exclusive Phyto Stretch Complex that contains extract of organic green bananas that reportedly reduces puffiness and stimulates the production of collagen fibres; as well as the centella asiatica herb that's known to improve elasticity and firmness.
What this means: It's even more effective at minimising the appearance of stretch marks.
12. Philosophy Nature In A Jar Cream-To-Water Body Lotion With Cactus Fruit Extract
Part of this pro-natural label's fully clean and green line launched in February, this body moisturiser is packed with ingredients derived from desert plants (think cactus and prickly pear) so it's an ace at keeping skin hydrated and feeling refreshed.
Extra marks for its pleasing natural scent and cream-to-water texture that makes it a godsend in our humidity.
13. Drunk Elephant Kamili Cream Body Cleanser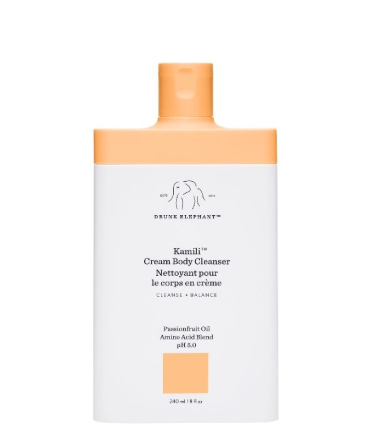 Similar to face cleansers, this has a pH level of 5 to ensure that skin's barrier is not weakened or disrupted in order to work optimally.
It is also ideal for those with sensitive skin types, and is saturated with marula, sweet almond and maracuja oils to intensely hydrate and nourish dry skin.
14. Frank Body In Your Dreams Scrub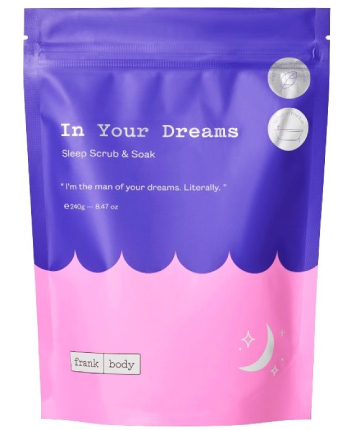 Not your ordinary body scrub, this doubles as a relaxing bath soap to soothe tense muscles and calm the mind. Antioxidant-rich lavender oil and camomile further protect and nourish the skin.
15. Starskin Pro Micro-Filler Hand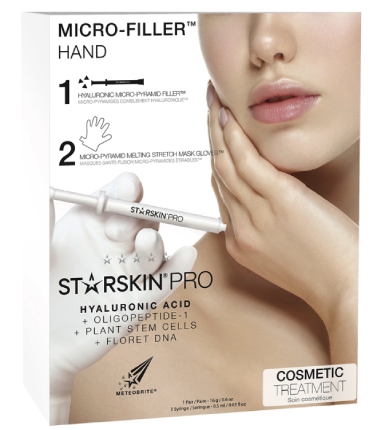 A two-step anti-ageing hand mask said to mimic the effects of micro-needling. First apply the hyaluronic micro- pyramid filler (don't worry, it doesn't hurt) to create micro punctures on the skin.
Next, slip on the serum-soaked "mask gloves" for about 20 minutes. Your hands are said to immediately look smoother and younger with less visible wrinkles.
ALSO READ: 5 local skincare brands worth trying
This article was first published in Female.