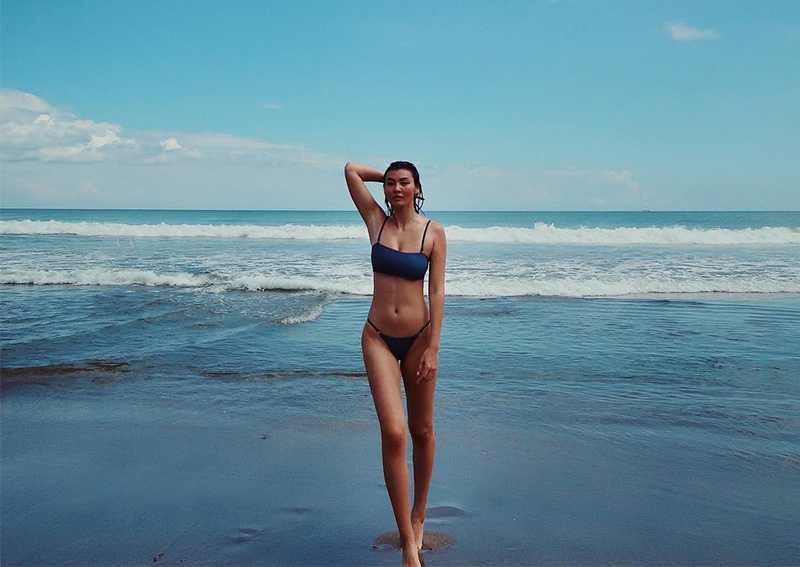 The boundaries of Instagram have been pushed again.
Chinese-American actor Michael Wong's second daughter Irisa Wong is heating up the Instagram scene with a not safe for work (NSFW) photo on Wednesday (May 1).
The aspiring model was on holiday with her mother, Hong Kong supermodel Janet Ma in Bali. The mother and daughter pair took turns in uploading their bikini photos on their social media accounts.
Irisa then took things up a notch.
The 24-year-old generously bared her back and buttocks to her Instagram followers in a photo of her standing under a showerhead.
Said photo left many followers leaving comments requesting to have a frontal view, and even got her friend, Hong Kong singer Ma Tianyo commenting that he is "heading towards 7-Eleven to get some tissues to stop the nosebleed."
Michael and Janet got married in 1992 and have two daughters, Kayla Wong, Irisa, and one son, Kadin Miles Wong. Netizens gave Irisa the title "hottest 2nd-gen celeb" as she occasionally posts provocative photos of herself on social media.
The hottie has long drawn criticism for her bold and daring fashion choices, and she had once hit back saying that Hongkongers are too conservative.
Hot figure and an even hotter temperament? Check.
asiaone@mm2entertainment.com