How technology is making it easier for couples to cheat (and get caught too)
People cheat. Well, not everyone, but let's admit it — extramarital affairs are downright common. In the age of short-lived nuptials and serial divorces, even the most devoted husbands and wives can succumb to temptation.
Before the era of internet-connected apps, we probably had to rely on plain old snooping on an unattended mobile phone to catch a cheating spouse. The technology of today, especially smartphones, have made it simultaneously harder and easier to cheat on each other. 
In many ways, tech makes infidelity effortless to pull off. Spouses can hold erotic video chats and exchange ephemeral images and text messages with their lovers in several ways. Sure, phones tend to leave a trail of communication — digital footprints of sorts — between people. But at the same time, certain apps make it easier than ever to conceal these communications from everyone they know. 
That being said, there are also apps available to help catch a cheating partner in action. Take a gander below. 
---
Apps that support disappearing and/or hidden communications
If you have a sneaking suspicion that your spouse has been cheating, these apps in his or her smartphone could hold some hints of infidelity. 
Viber
Viber is a third-party messaging app that is available on all major devices. It may appear like a harmless messaging app (and it is if it's not being used with cruel intent), but it is the perfect app for affairs.
Viber allows you to start secret chats and conversations which will let you set a self-destruct timer for every message in your conversation so that after your message is read, it'll be automatically deleted from your recipient's phone. The raciest of messages, images, and videos can be safely sent because they'll disappear after they've been read.
Viber also supports end-to-end encryption, which means that any type of information you share in-app will always remain between yourself and the person you're talking to. Messages make its way from your device to the recipient's in the form of an encrypted code that only their device can translate to plain text using an encryption key. If you pick up your partner's phone and search through their chats, you will not be able to see their conversations with the other person. You are required to key in the pin to view hidden chats. So, no one — not even Viber — can read your messages.
Snapchat
Snapchat was originally invented to send naughty photos and have them disappear immediately. It was an alternative to sexting because messages can't be saved in Snapchat — Snaps are set to disappear after opening. Photos and videos can't be shown to others or land in the hands of the wrong person unless the recipient jumps through some hoops to do so.
Telegram
Telegram is specifically built for anonymity. Secret Chat messages can be programmed to self-destruct automatically from both participating devices. This way you can send all types of disappearing content — messages, photos, videos, and even files. Secret Chats use end-to-end encryption to ensure that a message can only be read by its intended recipient. Everything on Telegram, including chats, groups, media, etc. is encrypted. To give you an idea, Hong Kong protestors use Telegram to safeguard their telephone numbers and identities from spying Chinese authorities. 
WhatsApp
If you didn't already know, WhatsApp also supports end-to-end encryption which ensures only you and the person you are communicating with can read what is sent and nobody in between, not even WhatsApp. But that won't stop someone from reading through messages if he or she has access to the phone, so the common trick is to archive WhatsApp conversations to hide it without permanently deleting them.
Functions that can track a cheating spouse's whereabouts
While technology has made it easier than ever to conceal communications, this also means that technology can help catch a cheating partner in action.
GPS
As we become more reliant on GPS these days — with an excess of apps requesting permission to access our location — it's likely that your spouse has location tracking turned on on his or her smartphone. And you can see your spouse's location history if you know how. 
For Google users, the "previous destinations" menu option on the navigation system may chronicle your spouse's movements; for Android users, the Google Timeline feature (found in the Google Maps app or Google Maps online if they are logged in) functions similarly.
If your spouse uses an iPhone, you can find their frequent locations in Settings > Privacy > Location Services > System Services > Significant Locations. It takes a fair amount of effort to consistently disable or delete these types of settings so if they are up to no good, you are likely to find something here.
Find My iPhone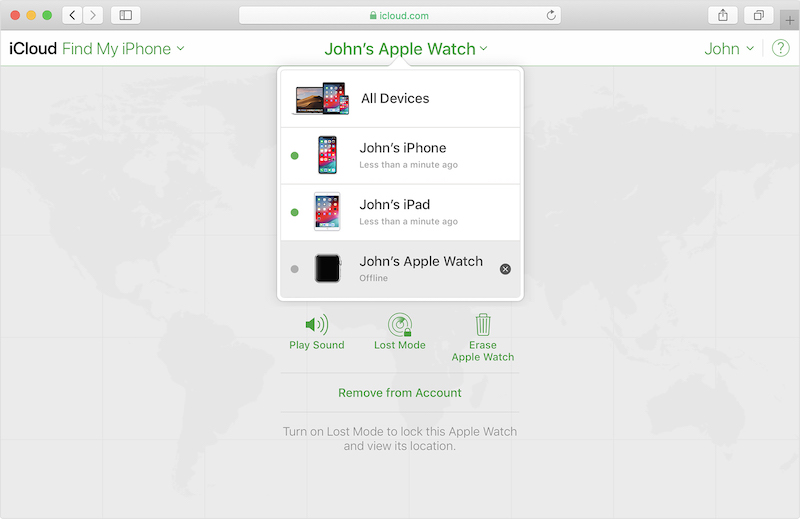 You can also track the location of your iPhone-using partner by using Find My iPhone. Assuming you have the log-in details for their iCloud account, you can monitor where they are in real-time.
To use Find My iPhone, follow these steps:
1.    Make sure they have Find My iPhone on their phone installed (they probably do).
2.    Go to icloud.com/find and sign in to your partner's iCloud account.
3.    From there, use Find My iPhone to locate the cell phone, and thus, your partner. 
The downside to this method is that the iPhone owner might receive a notification on their iPhones when you sign in to their iCloud accounts.
Search every letter of the alphabet
Cheaters would most likely be conscious to clear the search histories on their browsers. If they routinely access dating sites — especially hook-up services — they will probably think to cover their tracks.
Auto-fill, on the other hand, is harder to cover. Search engines like Google do a remarkable job of guessing your search parameters based on everything you have ever searched before.
By typing each letter into the Google search bar, you can see what your partner has been Googling lately by checking out what pops up in the autofill section. If you're lucky enough, there'll be some clues left behind. 
Social media apps
If you want to just look at their social media activity, might as well head straight to the source. Check their account posts, comments, likes, shares, and friends. Is there someone they are interacting with a little too much? By stalking your partner's social media activities, you're likely to find some signs of cheating.
To view your activity log on Facebook:
1.    Go to your profile by clicking your name or profile picture at the top of Facebook
2.    Click Activity Log below your cover photo
3.    To filter results by types of activity, use the options on the left side of your Activity Log (such as Posts You are Tagged In)
4.    To search for a specific kind of activity, use Activity Search on the top right of the page
Tinder searching
Let's be honest — today's dating apps are typically used by people to hook up. Do you want to check if your spouse is on Tinder? If your spouse is cheating, he or she could be using a different profile name on Tinder.
However, you have to be careful about this as you would not want to be in an awkward situation if you get busted for being on Tinder (when you have no reason to be, post-marriage) such as when this man who matched his own wife on Tinder. 
After deciding to download the app while his wife was away on a business trip, he found his wife's profile while swiping. He decided to "make a bold move" and swiped right on his wife. Surprisingly, they matched. This meant that his wife had swiped right on him first.
Why was she on Tinder? Was she really on a business trip? Why did she even swipe right on him? Filled with questions, the man decided to confront her. Of course, this presented a dilemma — confronting her would also mean admitting that he was on Tinder.
So maybe, not such a good idea. But if you're desperate enough to find out, then hey, this one's an option.