What would convince a former actor to return to the limelight?
For Desmond Shen, who bowed out of showbiz 27 years ago, it was his wife. She had a hand in his reappearance in the new Mediacorp drama Silent Walls.
Now an author and businessman, Desmond told AsiaOne: "I really didn't want to act, partly because I was too busy [with other things]."
"They sent the script to my home and my wife read it and shared the story with me," the 59-year-old said at a press conference for the drama on March 2.
"She said the story was good and told me to take on the role... If not, no one would buy our latest book [Living a Life]."
Desmond shared that his wife rarely comments on his acting career, and her words about Silent Walls made all the difference this time.
With his hectic schedule, as well as the fact that he had not acted in nearly three decades, he did not want to make a hasty decision.
Desmond, who's a Christian, said he felt a strong sense of peace after praying and he decided to go ahead with the filming.
'My character has seen much trauma in his life'
In Silent Walls, Desmond plays a family's patriarch Jin Youfu in 1988. His family includes his daughter (played by Meixin) and his son (Alfred Sun).
The drama takes place in a mysterious house with stories spanning the years 1938, 1963, 1988, and 2023. Four families live in it throughout the century, but tragedy strikes as one family member doesn't make it out alive in each generation. 
It was a tedious 10-plus days of filming for Desmond.
"It was the emotions, very intense emotions for this role," he told us. "Even though my story only lasted five episodes, in total I had six clear bouts of emotional fluctuations."
"My character has seen much trauma throughout his life. He has suppressed his emotions, and they have transmuted into dominance," Desmond said.
And the reason for this dominance, he explained, is the character's sense of inferiority, as well as excessive self-criticism of his past mistakes.
With much insight into his character, Desmond even disagreed with how the role was written in some parts of the script.
He mentioned a scene which was meant to be cathartic for his character.
"My character had suppressed these emotions for 30 years, I just don't think it was realistic that he would be able to release his emotions so easily.
Thus, Desmond discussed a different portrayal of that scene with the director.
"It was a scene I've never had in my acting life," he told us.
People around him, including the production team and his wife, saw the impact that the poignant role had on him.
In one scene, Desmond shouted until he was hoarse, and the whole crew was dead silent. The director even asked him for a second take, he said.
He completely lost his voice that night.
"After each day of filming, my wife would hesitate to speak to me, for fear that I was still in my character and processing my emotions. She was not sure where I was mentally," Desmond said.
While all these may sound gloomy, the actor told us that his character's name, Jin Youfu, means 'having many blessings' in Chinese, which hints at a more positive ending for the tortured patriarch.
Will he act again?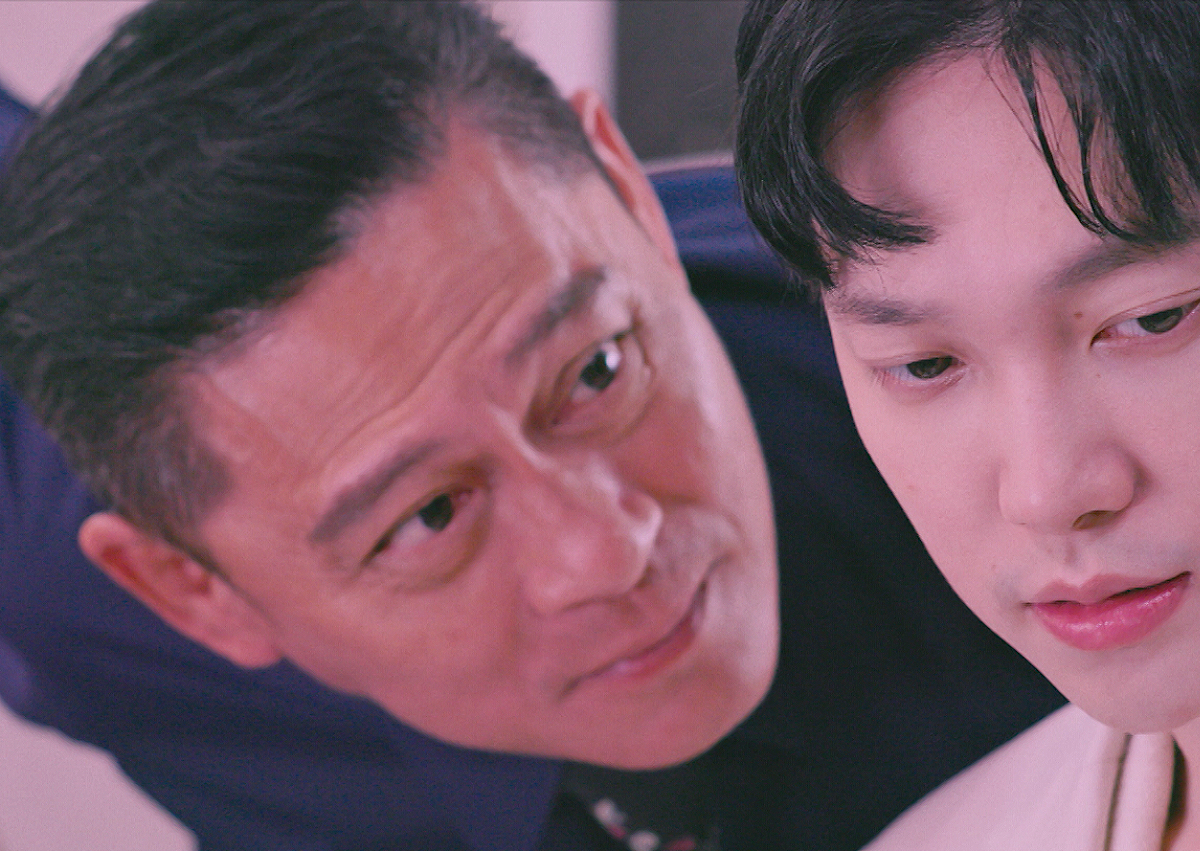 When asked if he would be keen to act again in the near future, Desmond paused.
"Please don't bully me, I really don't want to act anymore," he said.  
Never say never, though.
"I'll be willing to take up a project if the film is contributing to society's well-being. For example, this character does a lot of introspection… In this life, I believe we have to think about what we're living for," he told us.
Desmond also shared that he's gotten used taking public transport in Singapore and usually doesn't have a mask on.
"But after this show, I know I will have to start wearing a mask," he said with a chuckle.
Although he is no longer active in showbiz, Desmond shared that it was really heartwarming to be back on set, and likened the filming experience to visiting relatives.
He is content that many people recognised him and they said 'hi' to him often.
"Many people asked me if I had contacted others like Zoe Tay or Fann Wong. I said no, I don't have time! And I don't belong to showbiz anymore."
And when asked if he felt that it was easier for actors to gain fame nowadays with the rise of online streaming platforms, Desmond said he had no right to answer this question.
"Beijing has Beijing Film Academy, Shanghai has Shanghai Film Academy, Hong Kong has Hong Kong Film Academy, but Singapore doesn't have anything.
"So it's hard for our new actors. If local audiences don't support them, then it's even tougher."
Silent Walls, rated NC16, is now streaming on meWATCH.
ALSO READ: Actress Meixin believes a ghost once followed her from a Cambodia cemetery to Singapore wanting to marry her
jolynn.chia@asiaone.com
No part of this story can be reproduced without permission from AsiaOne.